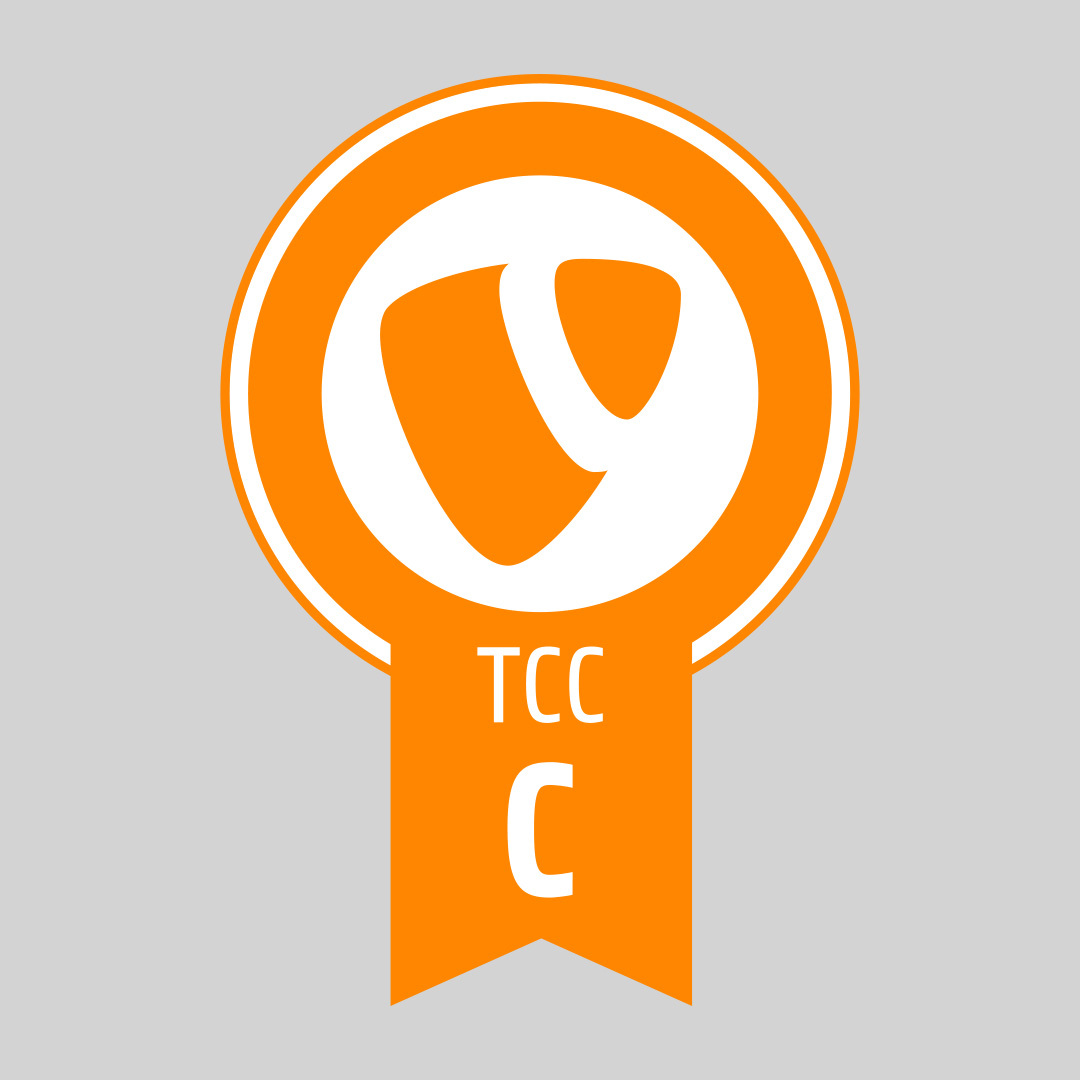 Product information "TYPO3 Certified Consultant"
The TYPO3 CMS Certified Consultant exam is appropriate for consultants, project managers, and product owners who advise customers on their TYPO3 projects.
The certification shows that you have a decent understanding of this field for facilitating projects of a decent size. More information about the TCCC can be found here:
https://typo3.org/certification/consultant
The online certification exam is a multiple-choice test that consists of questions from various topics. Next to each question you get a hint of how many options are correct. A question stem consists of several options, one or more correct options and one or more distractors. To pass a question you need to identify the correct option(s).
Correctly answered questions to pass: 32
The TYPO3 CMS Certified Consultant certificate expires 24 months after the date of issue. You can attend our annual TYPO3 CertiFUNcation event to extend the validity of the certificate for an additional 12 months.
How will you receive your voucher after ordering and paying?
Your Exam Access Voucher will NOT be sent via email to you. You can find your Exam Access Voucher on
My TYPO3
>> My Profile under Exam Access Vouchers.

All Exam Access Voucher, which you have bought in the official TYPO3 Shop, will be shown here.

Unused vouchers can either be redeemed under "REDEEM VOUCHER" or given to someone else.
All vouchers have a validity of 3 years after which they cannot be redeemed anymore.
IMPORTANT NOTICE
All TYPO3 online certification exams are carried out via the online exam tool
ProctorU
, TYPO3's proctoring partner.
If you would like to make an appointment on short notice, ProctorU will charge a small additional fee.

Please check ProctorU's
technical requirements
before buying an Exam Access Voucher.

There are some operating systems, such as Linux operating systems, iOS tablets, and others, that are
not supported
by ProctorU.
Furthermore, you have to agree that your first name, last name, and email address will be shared with ProctorU to take an online exam.
Login
Login
Log in now with your My TYPO3 account.
Free shipping
Available, delivery: Direct Access