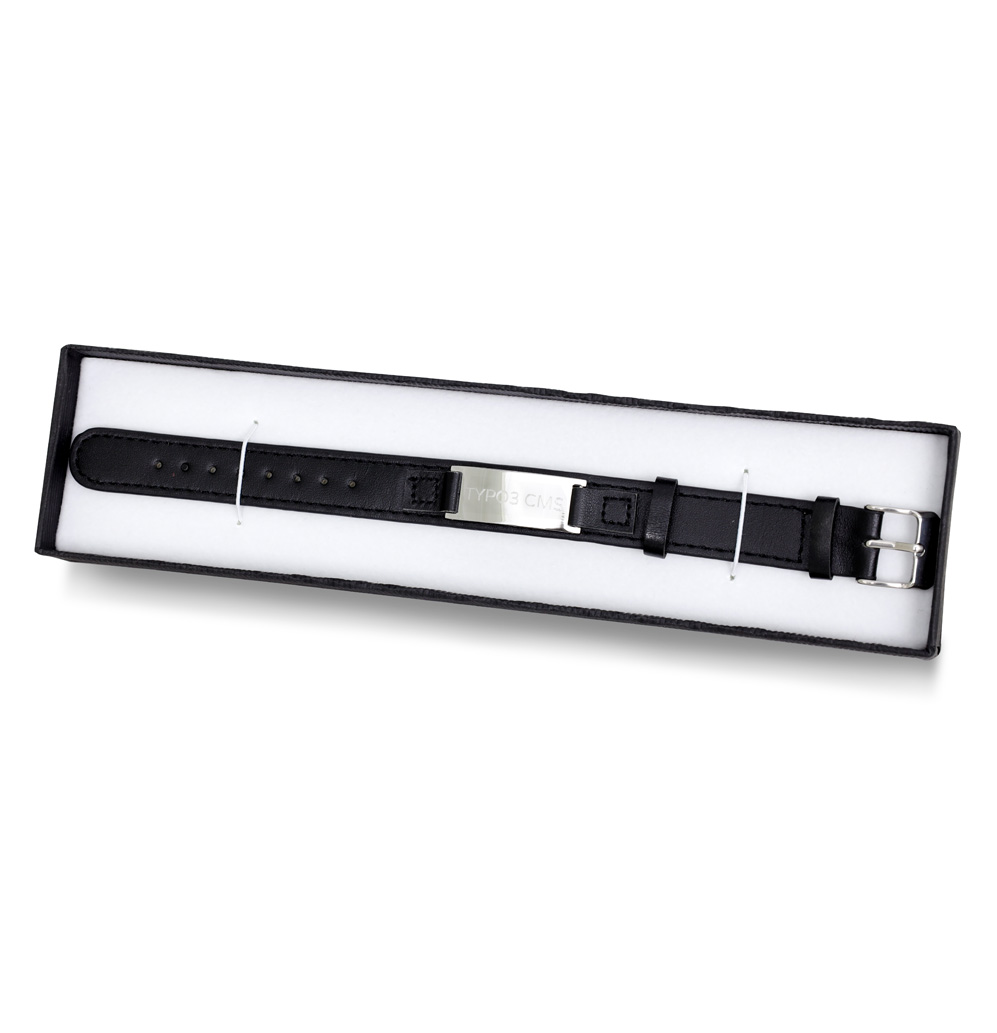 Available, delivery: 2-5 days
Product information "TYPO3 Leather Bracelet (black)"
The bracelet is genuine black leather with a thorn lock made from polished stainless steel and a decorative engraved plate made of polished stainless steel. The polished plate is discreetly engraved with "TYPO3 CMS" without color. The bracelet is 3 millimeters thick, 15.6 millimeters wide, and weighs in at 13 grams. The bracelet's total length is 19.5 centimeters, which can adjust between 12.5 and 17.5 centimeters.
You might also be interested in: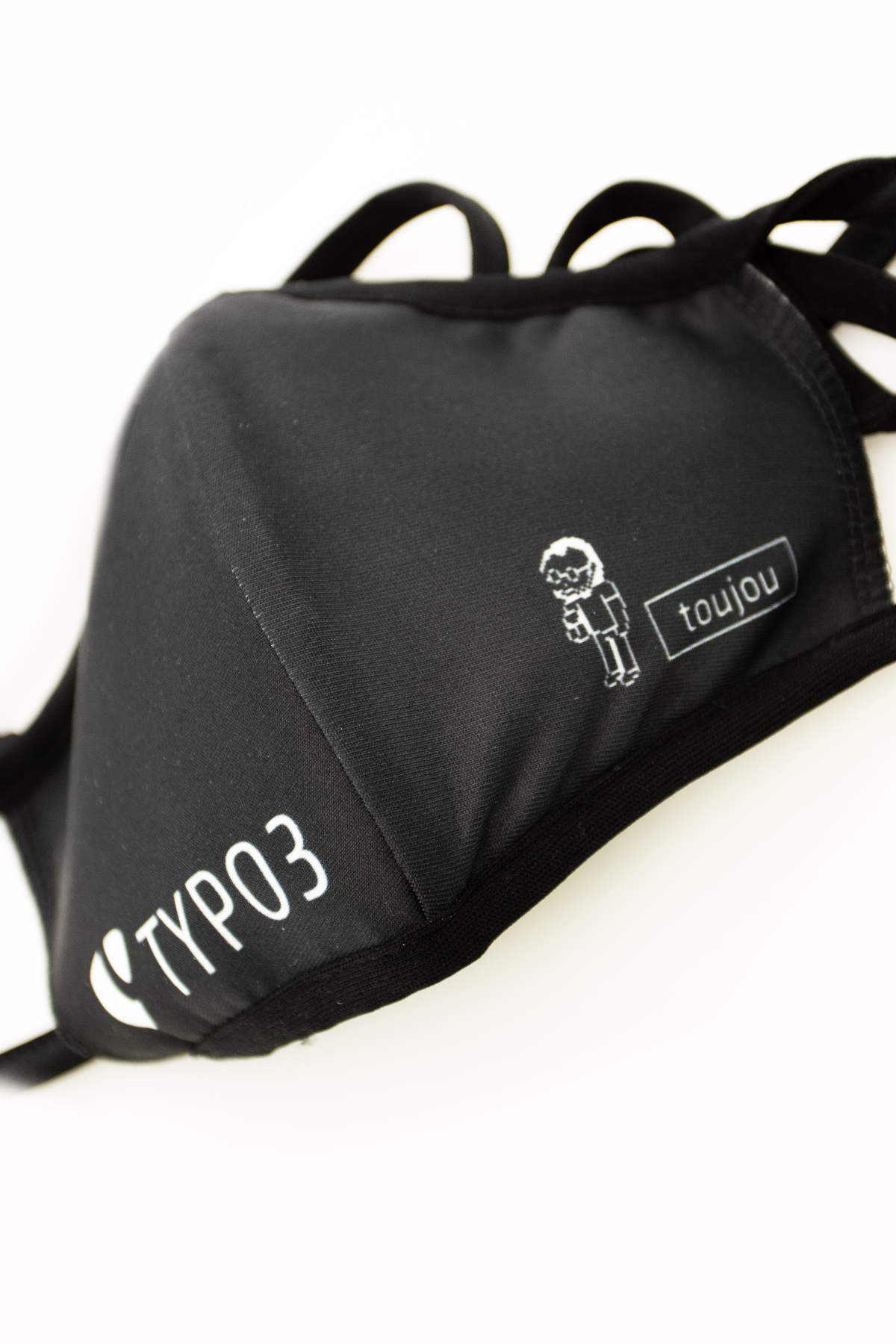 The stylish TYPO3 branded mouth and nose mask is a so-called 'everyday mask' as it is sustainable...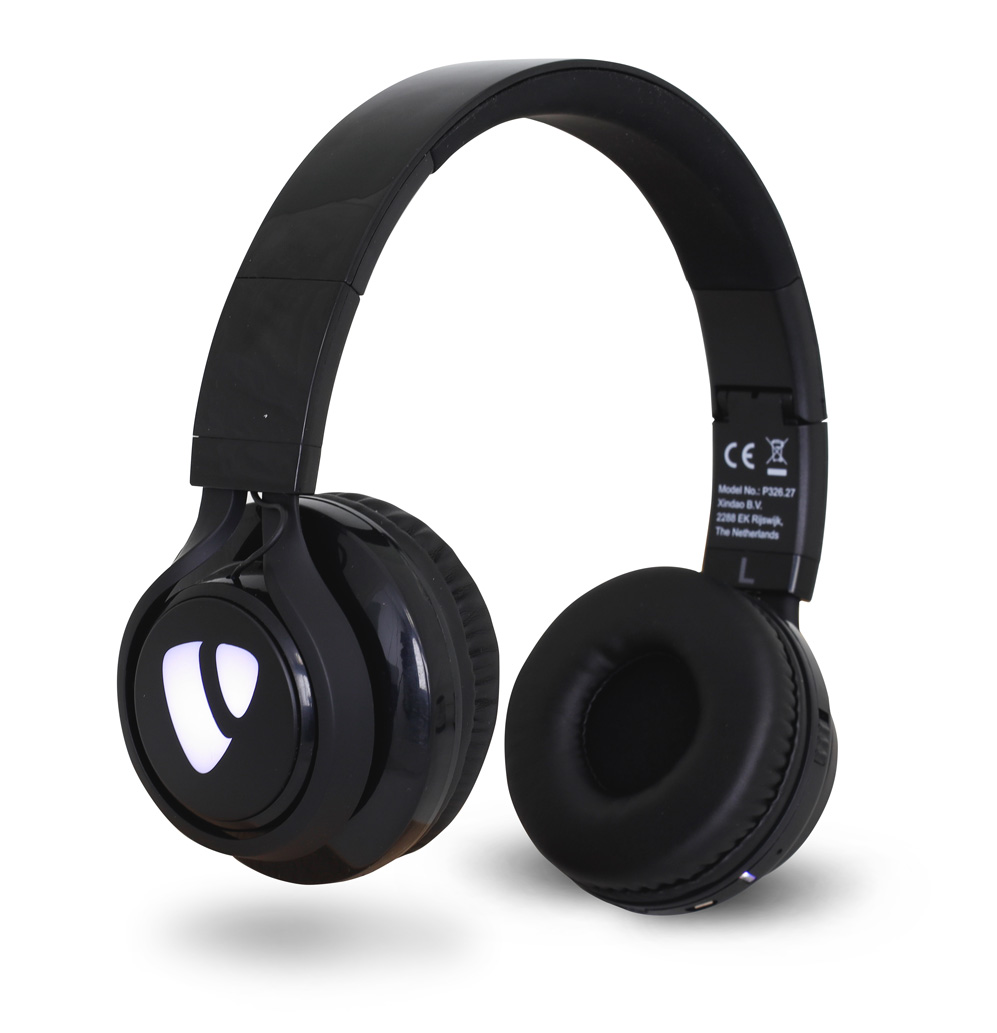 The only headphones with a backlit TYPO3 logo! These black wireless over-ear headphones connect t...