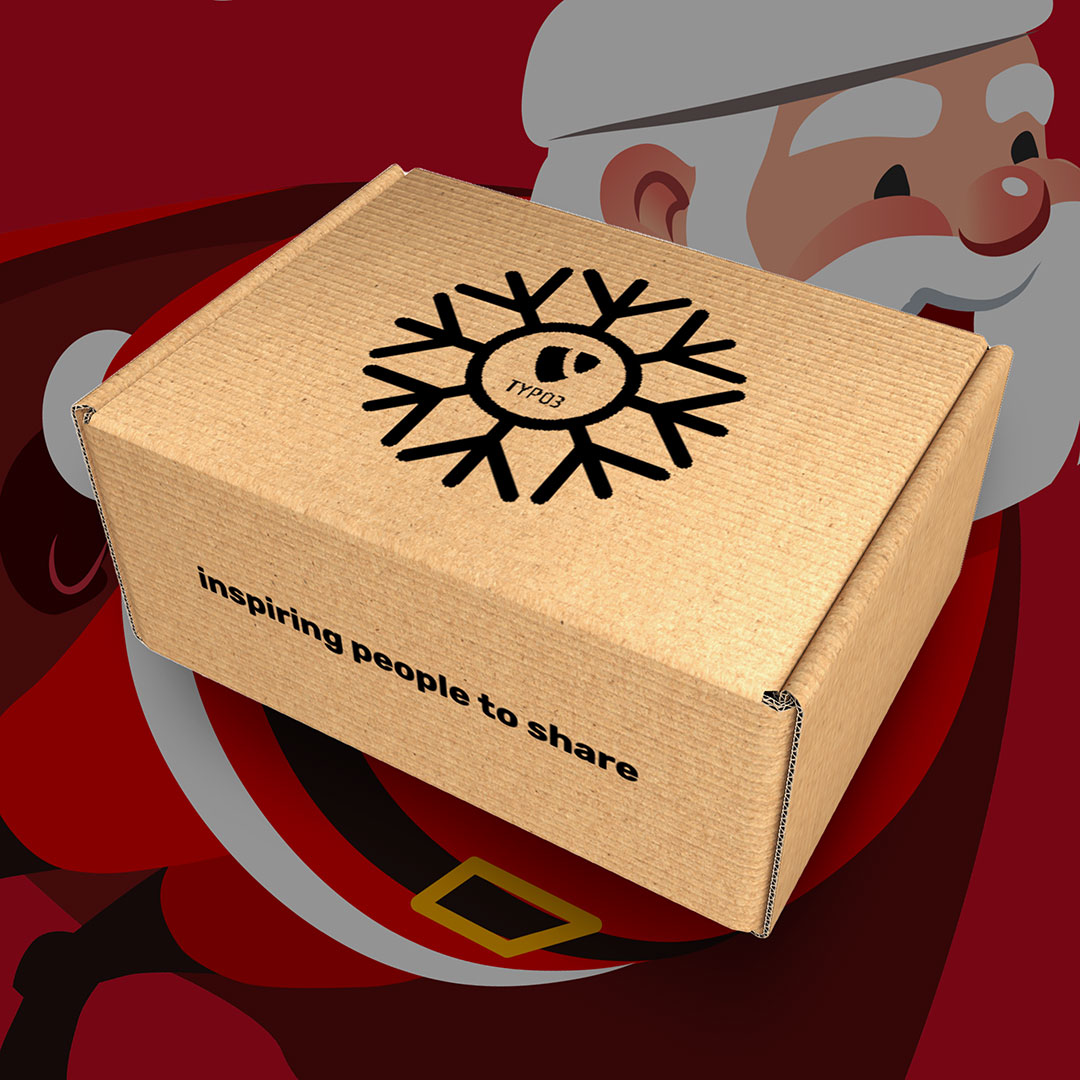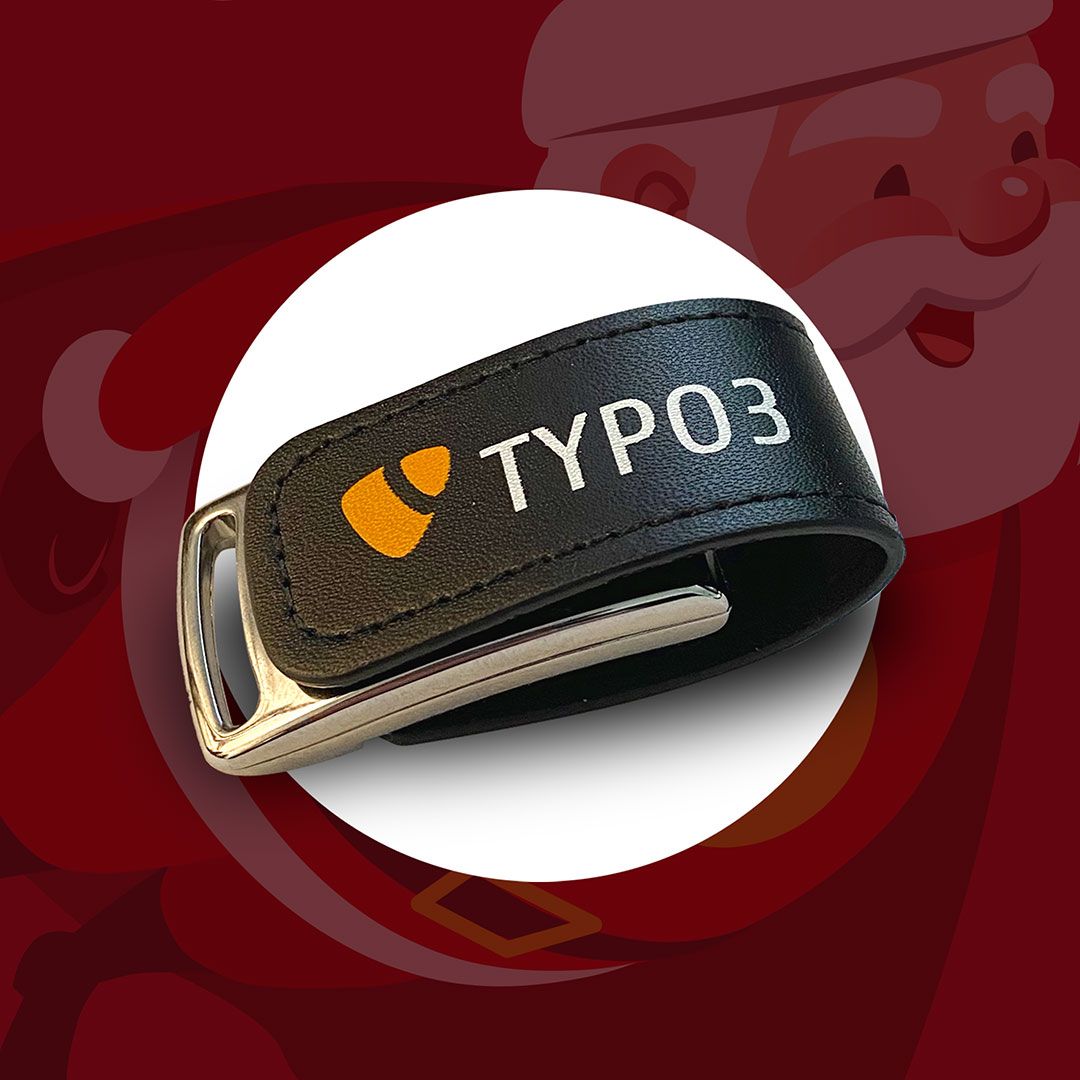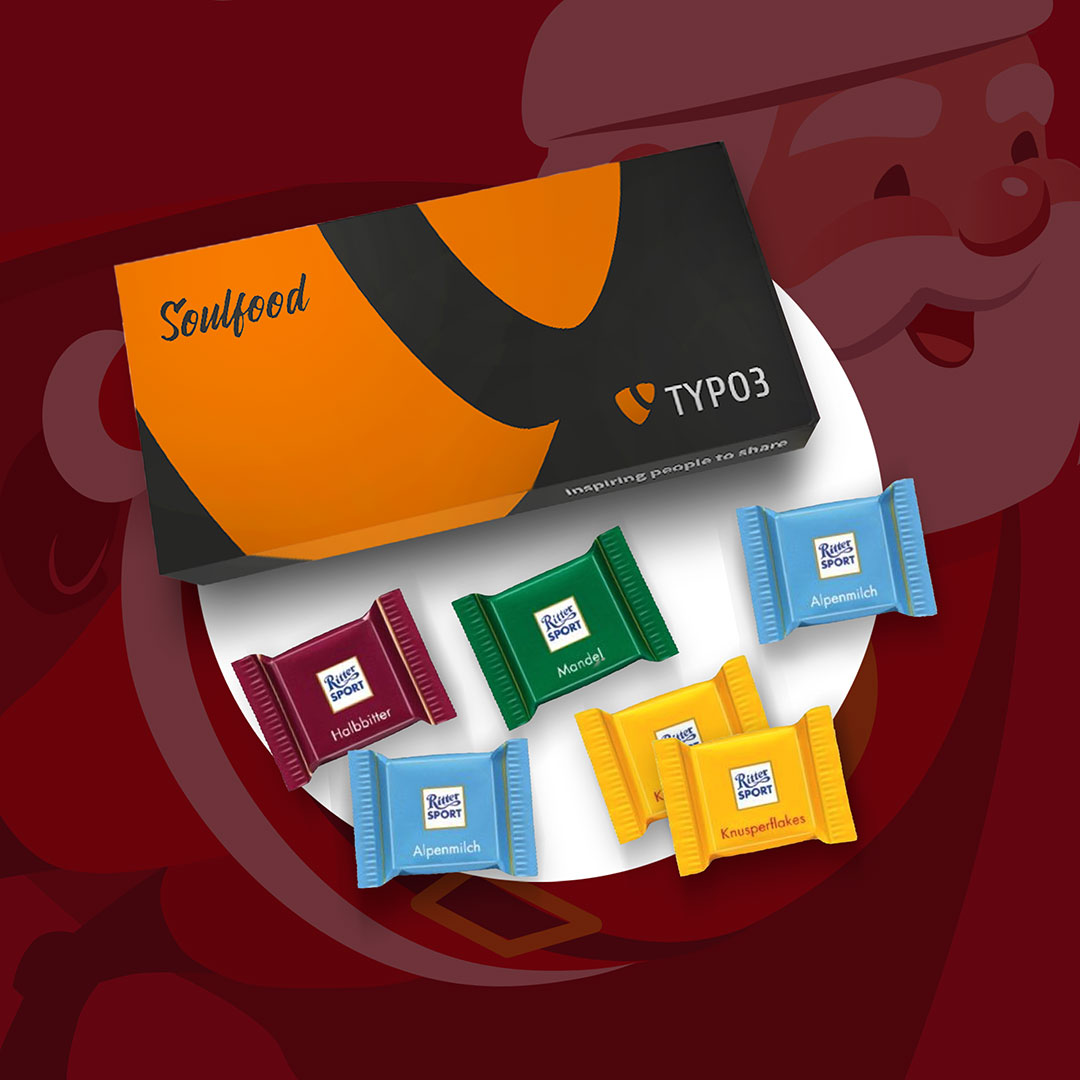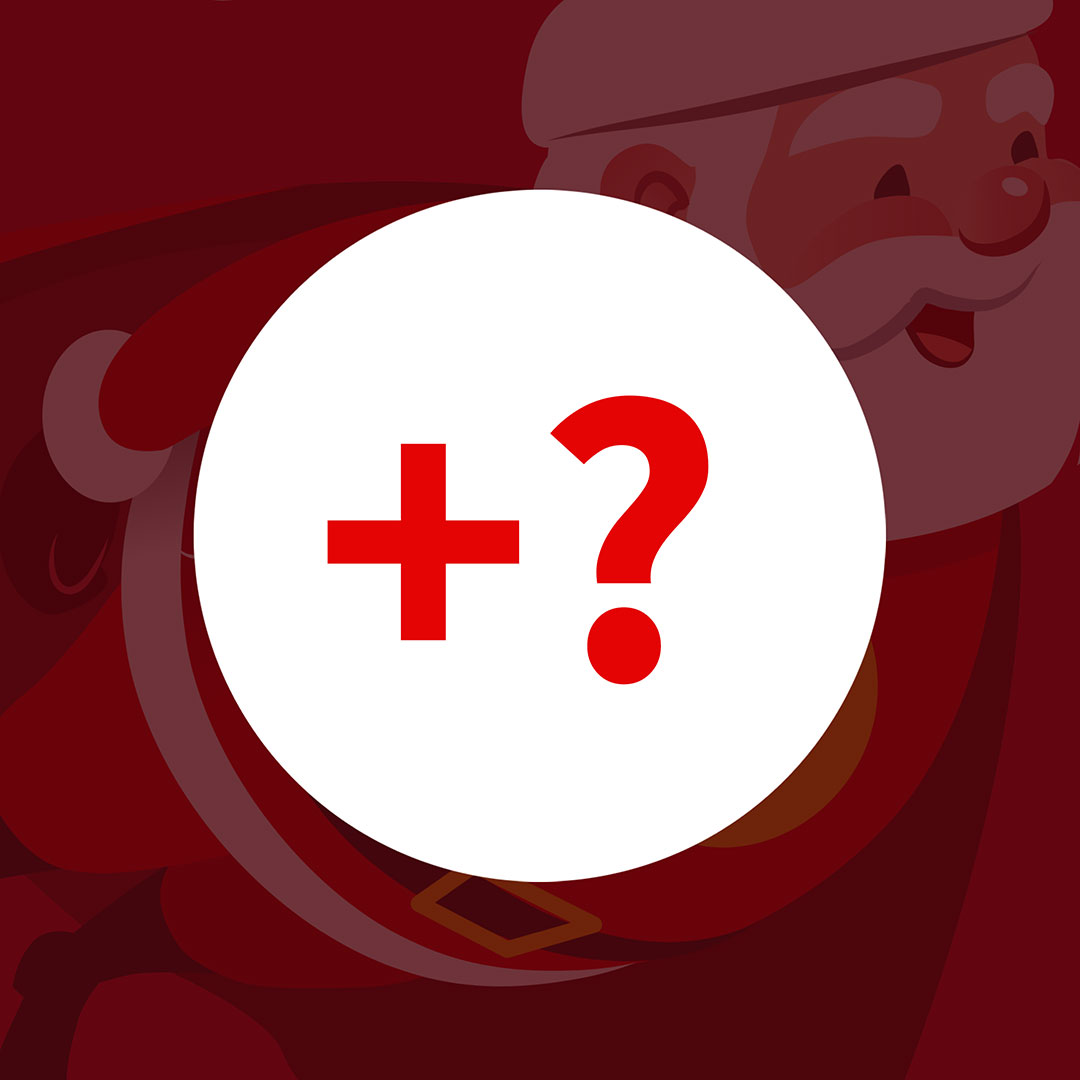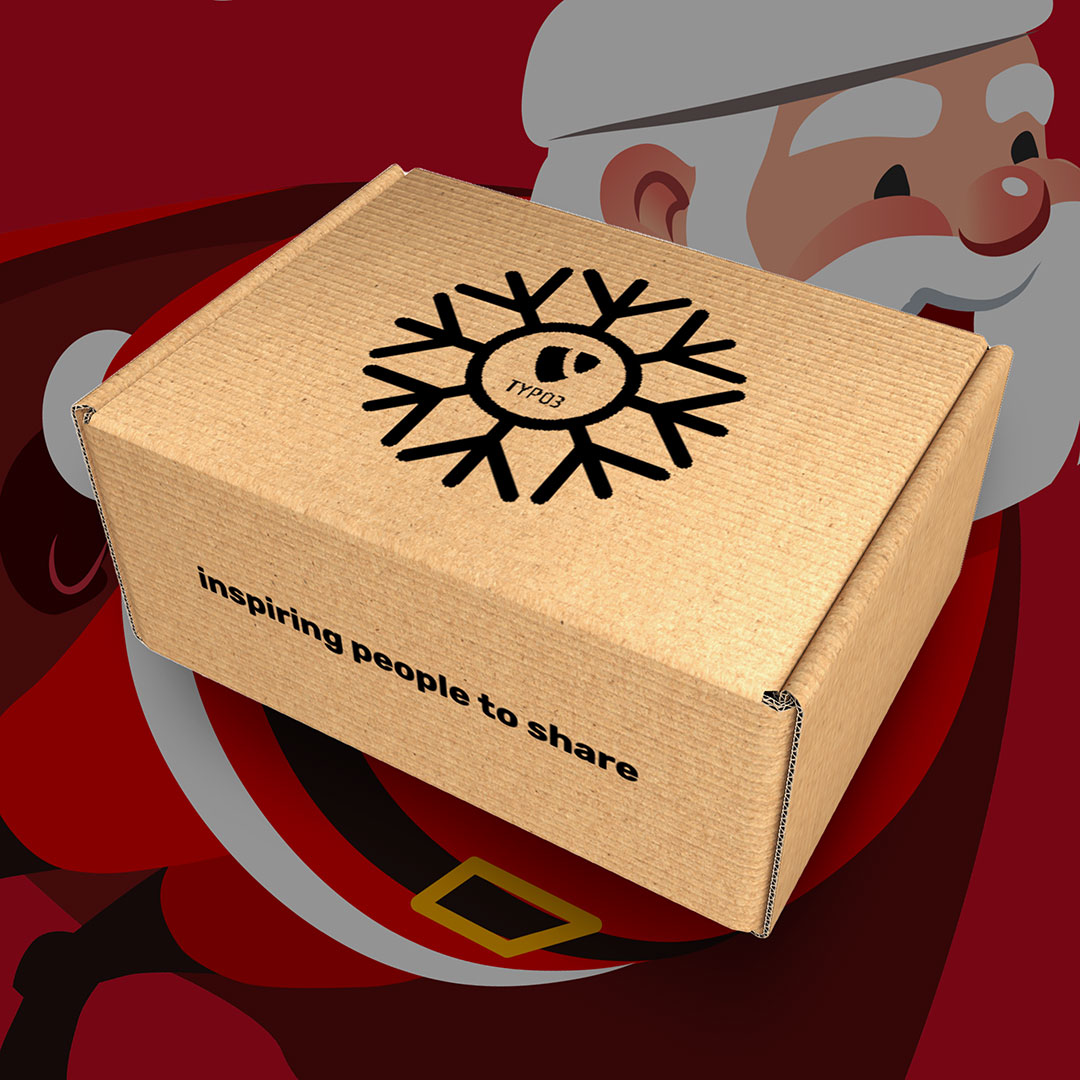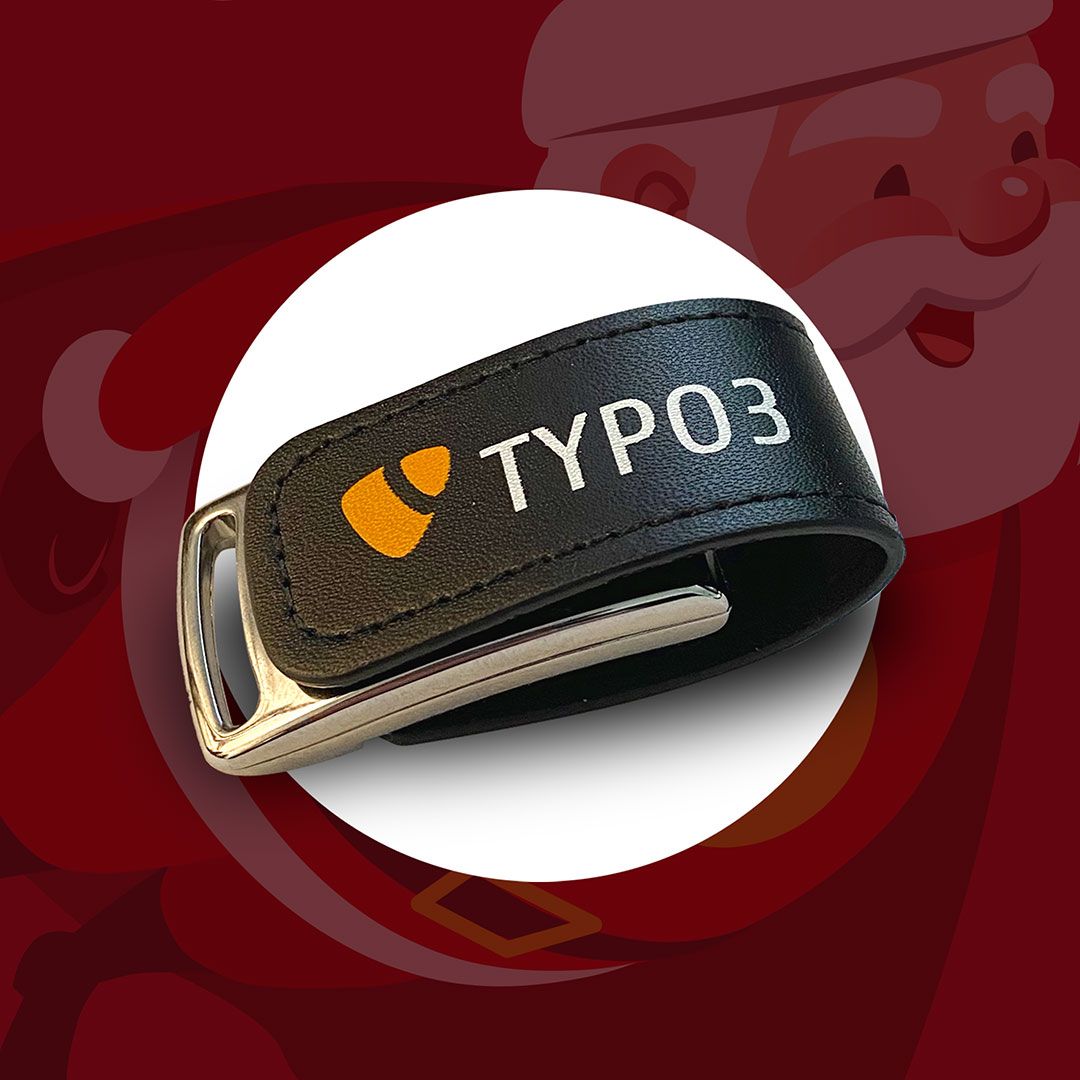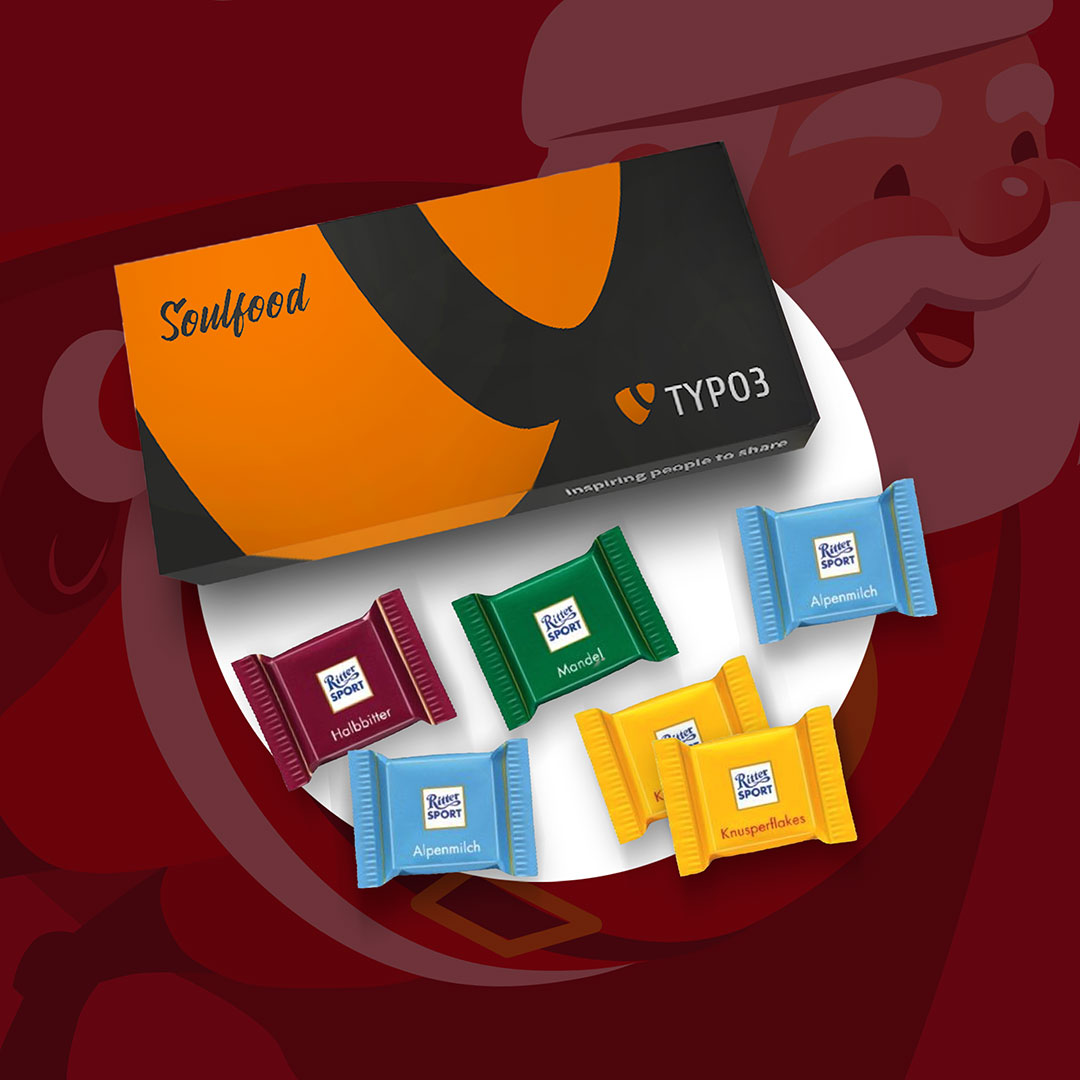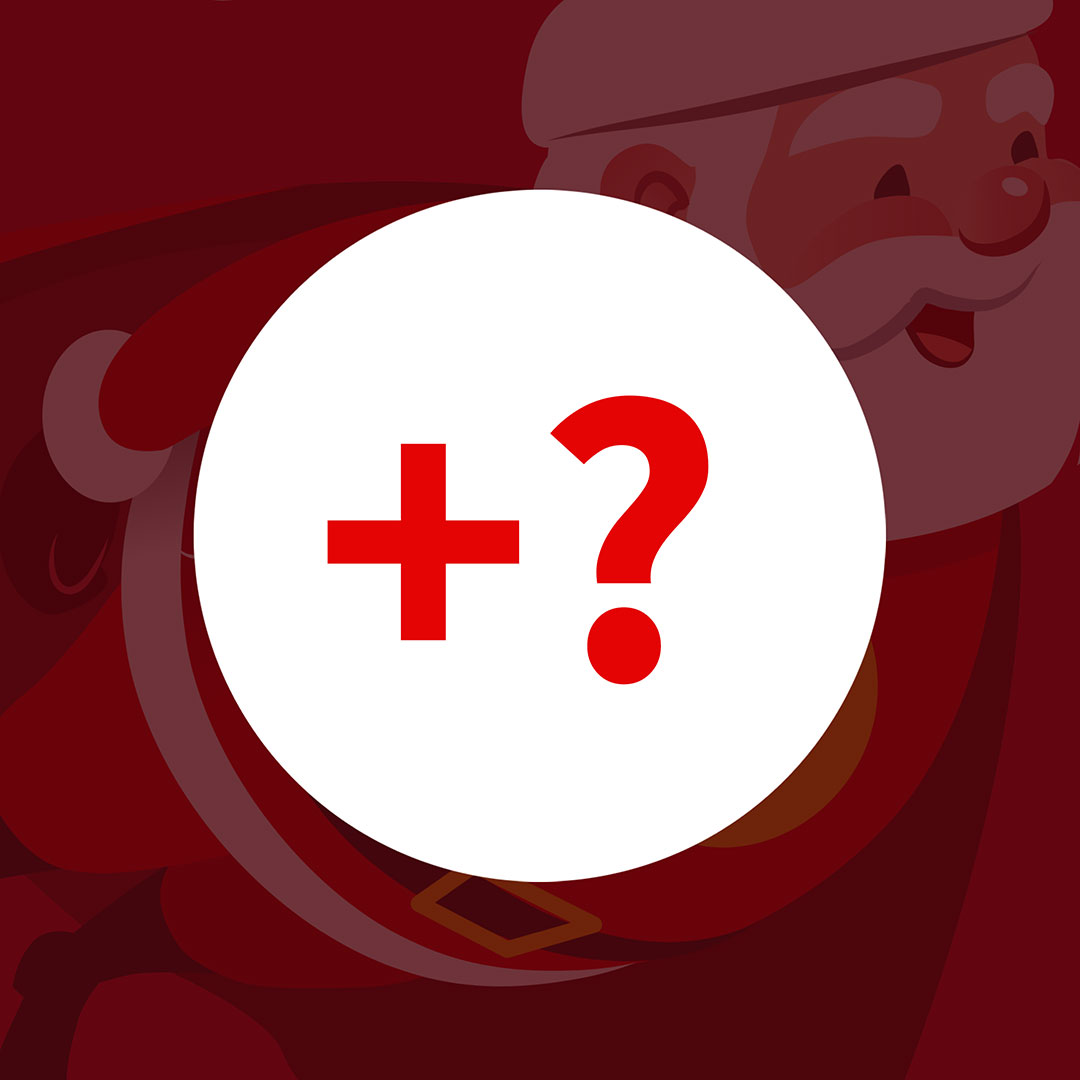 Product information "TYPO3 Seasonal Surprise Box"
We have packed 7 beautiful and practical gifts for you in the Seasonal Surprise Box. Some of these products will also be available in our shop soon - so you have the opportunity to get the popular TYPO3 merch products here before everyone else!

We prepared for you a TYPO3 USB Stick (32GB, USB 3.0), a TYPO3 chocolate box, and five more surprise items which you might find out with our little hints - have fun with the guessing ;-)
Product hint 1: Something you can carry around
Product hint 2: Something that leads to a hissing sound
Product hint 3: Something for a crystal clear view
Product hint 4: Something that will always warm you
Product hint 5: Something to help sweeten the Christmas season
The boxes are made from recycled and vegan material and are even biodegradable. It contains no petroleum-based plastics, and the ink is water-based - it dries and evaporates naturally and requires no additional energy. The boxes are recyclable and can be used as part of new material.
We are sure you are going to love it!
Login
Login
Log in now with your My TYPO3 account.
Available, delivery: 2-5 days